Alignigung
William Forsythe
15 march to 28 april 2019
running times vary
Museu Nacional de Arte Antiga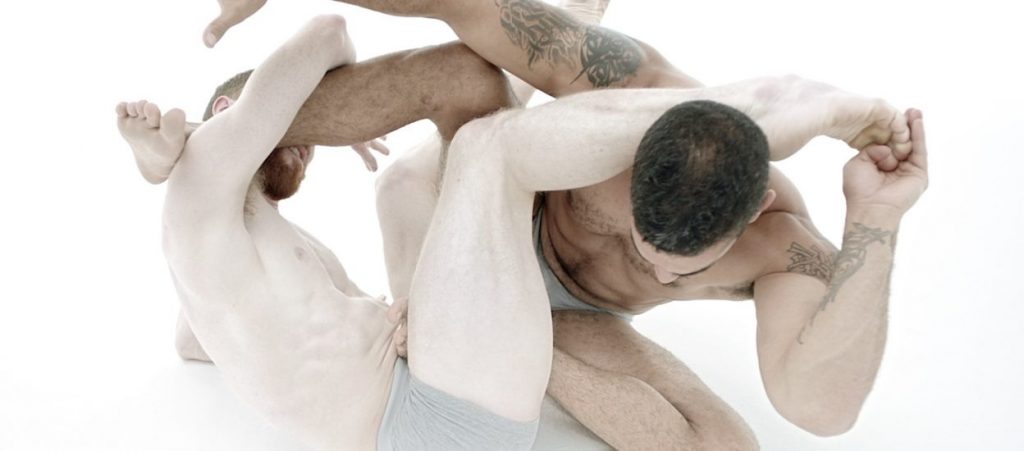 Alignigung presents a choreography in which dancers Riley Watts and Rauf Yasit (aka 'Rubber Legz') intertwine their bodies in a constellation of knots. An object is offered which subtracts elements typically associated with choreography: the structural development of time and space, and the visual insulation of some parts. The intertwining of the two bodies forms what Forsythe calls 'optical puzzles', as this complex tangle creates optical puzzles that often defy the situation's apparent logic. Alignigung is a hybrid between choreography, film and sculpture, and features the musical collaboration of Ryoji Ikeda.
William Forsythe is considered one of the leading choreographers of our time. His creations have been redefining the vocabulary of classical ballet for more than four decades, and his innovative approach to choreography, staging, lighting and dance analysis has influenced numerous choreographers and artists. Since the 1990s, alongside his stage output, Forsythe has produced installations, sculptures and films, which he calls 'choreographic objects'. Blurring the lines between performance, sculpture and installation, his 'choreographic objects' invite viewers to rethink the basic tenets of choreography. These works are designed to stimulate visitor movement through interactions with kinetic sculptures, video projections, and architectural environments.
Tuesday through Sunday from 10 am to 6 pm
The museum ticket gives you access to:
- William Forsythe's installation 'Alignigung' at MNAA/BoCA;
- Meg Stuart's installation 'The Only Possible City' at Capela das Albertas, MNAA/BoCA;
- The MNAA collection.
6 € - (ver descontos)

Location: