José de Guimarães
World Trip: Graphic Artwork
22 october 2019 to 31 march 2020
running times vary
Biblioteca Nacional de Portugal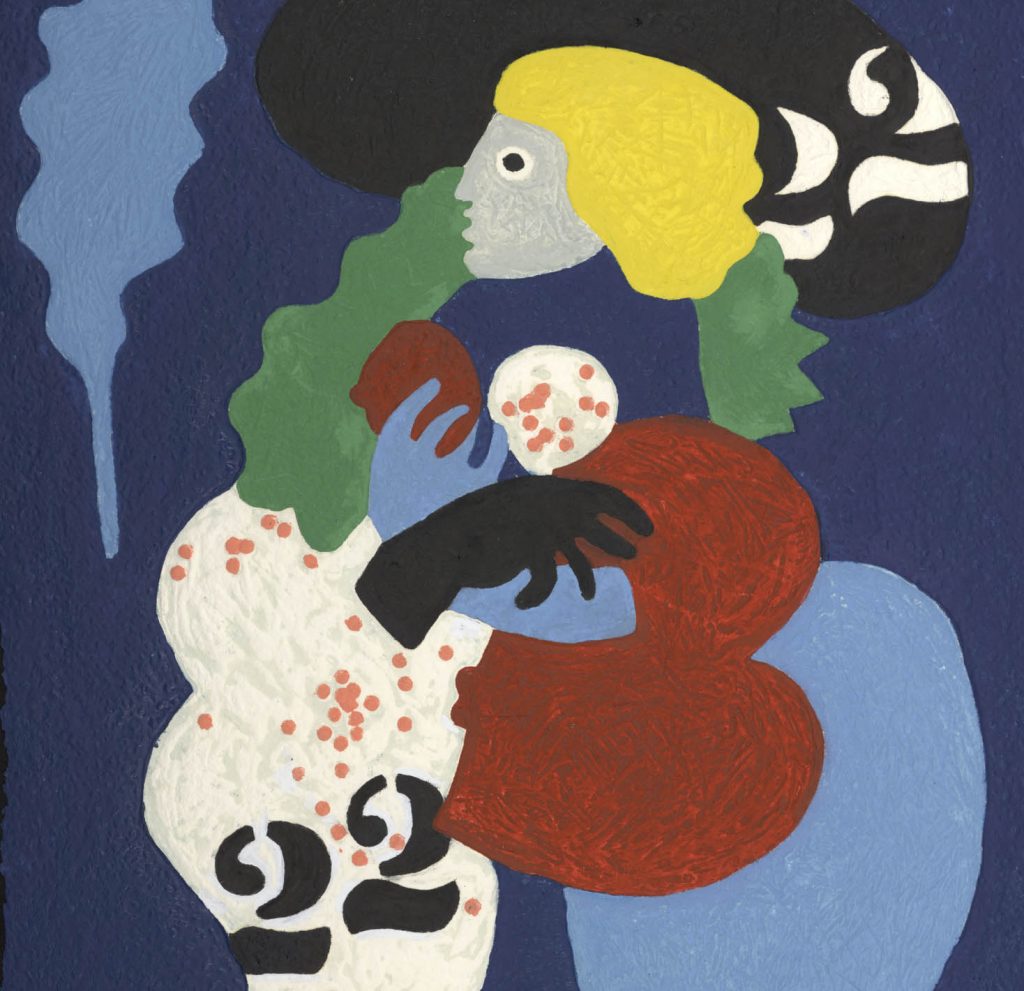 In the year that celebrates 80 years, and marks 60 years of his career, José de Guimarães presents his graphic work in Biblioteca Nacional de Portugal. The show is curated by Raquel Henriques da Silva and architecture and interior design by Pedro Campos Costa, and part of the collection donated to BNP by the artist.
This collection – formed by the graphic work – has been progressively donated by Guimarães since the beginning of the 1970s until now and, in total, includes 346 works produced over 50 years. With the title World Trip: Graphic Work by José de Guimarães, the exhibition is divided into several thematic rooms, which are beyond the chronology and geography, which explore the various influences of the artist born in Guimarães in 1939. About 168 works will be on display, from May 1st series prints ( resulting from a Fundação Calouste Gulbenkian grant) to works on April 25th, not forgetting the African, Mexican or Far East inspired series. A raisonné catalog will be launched, a bilingual edition, with the seal of the National Press Mint.
The author's work is represented in the most relevant institutional collections in Portugal and around the world, with special focus on Japan and Germany, and proposes crossings with the art of non-Western civilizations – namely African, Chinese and Mesoamerican – in a ceaseless pursuit of nonverbal relationships, to which it is no stranger to the collector's work to which he has been engaged in for several decades. The show also integrates the celebration of the 50th anniversary of Biblioteca Nacional de Portugal, an institution led by Inês Cordeiro.
Monday to Friday, 9:30 am to 7:30 pm, Saturday 9:30 am to 5:30 pm
Credits:
Curator of Raquel Henriques da Silva
Location: