Lx Stories
Teatro Meridional
5 june to 16 june 2019
wed: 21h; thu: 21h; fri: 21h; sat: 21h; sun: 17h30
São Luiz Teatro Municipal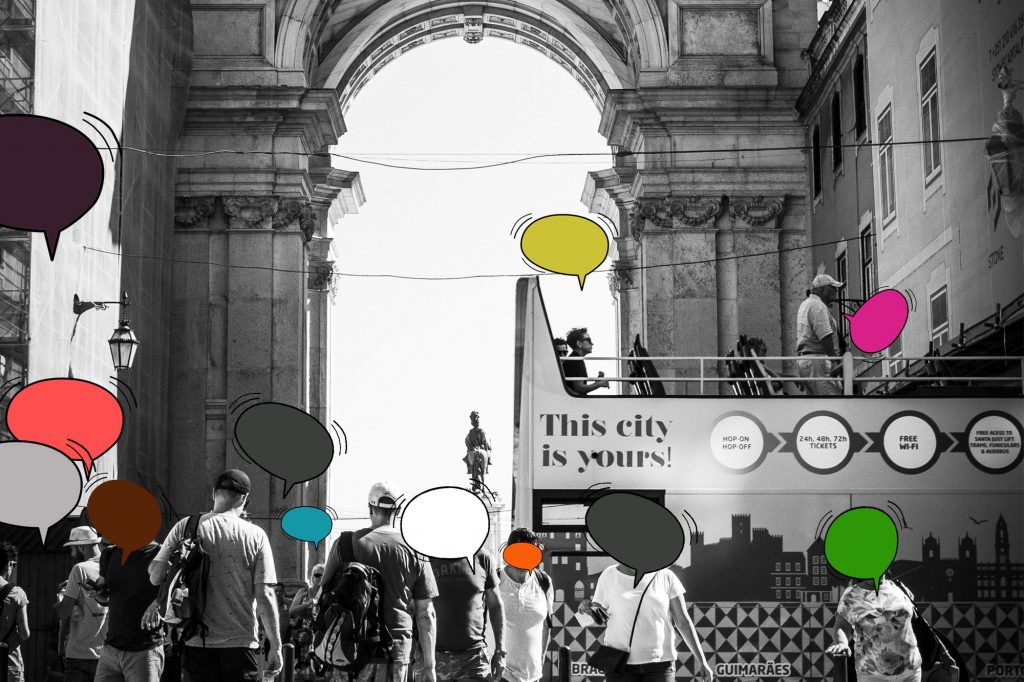 With regard to the 125 years of São Luiz, Teatro Meridional debuts a show this month about contemporary Lisbon. Far from transforming the characters into 'dolls', the director Natalia Luiza left the universe of comics to build a world based on dramaturgy and, above all, on the physical rather than on words.
These characters, with all their diverse traits, who find life in the bodies of 25 actors (professionals, amateurs, and those in training), are a representation of the 'voice of us all' in cosmopolitan Lisbon, a city filled with contrast that, from popular neighborhoods to trendy restaurants, seems to struggle, relentlessly, to maintain a collective memory.
Combining humor with the poetic dimension that so well characterizes the work of the collective led by Natalia Luiza and Miguel Seabra, Histórias de Lx is a trip to our city from 'a restaurant and a kitchen, a warehouse and two houses inhabited by people', and a 'viewpoint from which you can see this great monument of Lisbon that is the Tagus'. FB
Session with Portuguese Sign Language and audio description: Sunday, June 9th, 5:30 p.m.
Credits:
Teatro Meridional and São Luiz Teatro Municipal. Natália Luiza, dramaturgy and staging; Catarina Guerreiro, Luciano Amarelo, Paulo B., Rui M. Silva, Susana Madeira, Vítor Alves da Silva, Catarina Ribeiro, Felipe Oliveira, Filipe Almeida, Joana Silva, Pedro Caetano, Telmo Duarte; and Andreia Galamba, Beatriz Peixoto, Catarina Berkemeier, Constança Brandling, Filipe Castro, Filipe Costa Morais, Hugo Teixeira, Margarida Leão, Rúben Brandão (students of the ACT-School of Actors); and Cila Ferreira, Dina Félix and Maria Augusta Ferreira (Senior University of Marvila), interpretation.
12 € a 15 € - (ver descontos)

Location: