National Identity
João Pedro Rodrigues & João Rui Guerra da Mata
15 march to 7 april 2019
running times vary
Reservatório da Patriarcal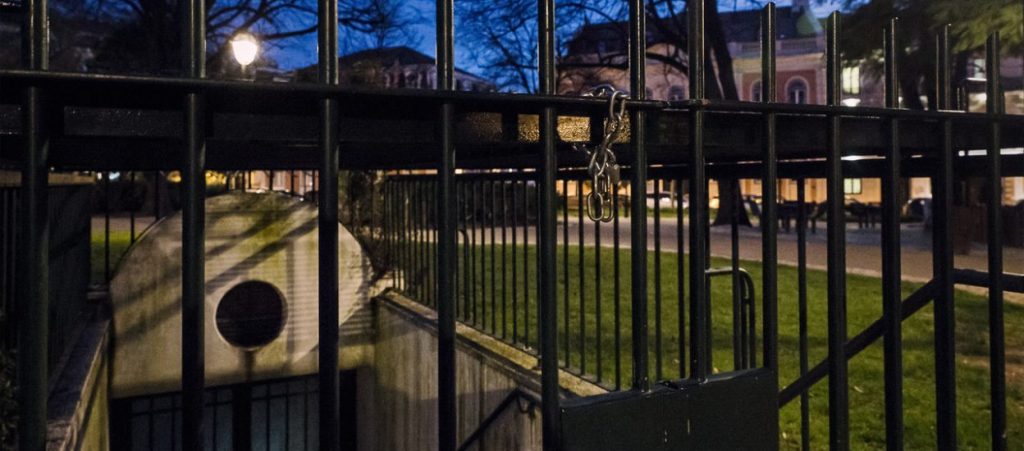 The work of João Pedro Rodrigues & João Rui Guerra da Mata can be seen as a poetry of the body's ambulation in urban space. Ghosts and fantasies, shadows and their dances, sacred and erotic dimensions.
In the Garden of Príncipe Real, an iconographic site of LGBT body wanderings, lies the underground Water Museum/Reservatório da Patriarcal. BoCA invited João Pedro Rodrigues & João Rui Guerra da Mata to present the National Identity installation in a descent through the guts that re-contextualize the bodies that filmmakers have been filming over the years. National Identity (Príncipe Real) brings together film, photography and props from previous works by artists, reflecting on identity, gender identity and national identity.
The film O Corpo de Afonso (2013) by João Pedro Rodrigues casts an actor to portray the first king of Portugal, D. Afonso Henriques. One of the ornaments designed by João Rui Guerra da Mata for the film Dying as a Man (2009) by João Pedro Rodrigues is the mortuary mask, made of silicon, of his protagonist, Tonia (played by Deborah Krystal, an iconic figure of transvestism in Portugal). Other photographs by Maria Bakker and Jenny Larrue make up the installation. These elements question all codes of behavior, perception and appearances and, in this process, shatter any of the more reductive ideas of identity from the way each person expresses himself or herself, as in the reading that others do to assign a sex, which is immediately perceived as being associated with a typified behavior.
Tuesday to Sunday from 12 a.m. to 8 p.m.
Except Fridays, from 12 a.m. to 6 p.m.
Inauguration: March 15 at 6 pm with the performance of Deborah Krystal
2 €

Location: