Quel Amour!?
10 october 2018 to 17 february 2019
running times vary
Museu Coleção Berardo - Arte Moderna e Contemporânea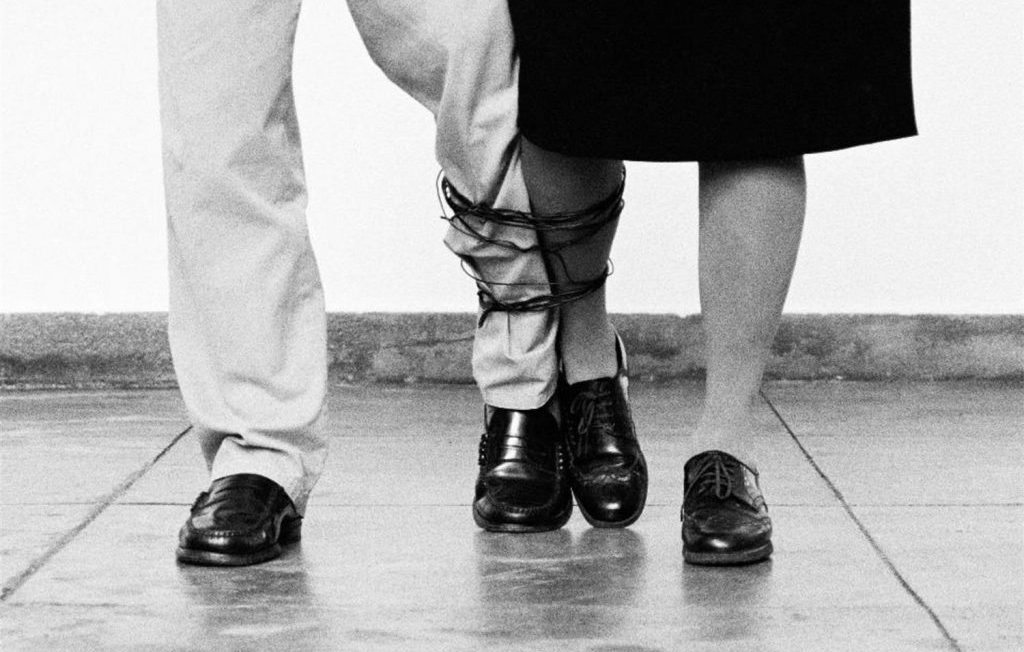 Several artists sought to answer the question/exclamation 'Quel Amour!?' with works specifically created for the exhibition, which was curated by Éric Corne. The intimate experience of love was projected on several media – painting, drawing, sculpture, video, photography and performance -, freely evoking either Agape or Eros so that it can expand to the limits of disaffection.
The Imaginary created by the concept of love remains one of the foundations of our othernesses. The exhibition is rich in points of view, nuances and sensibilities, as numerous as the variations of the feeling of love (even if it has a universal dimension) across civilizations and cultures, and also across different individuals. Hence the selection of international artists.
Respecting gender equality between artists was also a requirement. The exhibition addresses female and male expressions of the concept of love in order to make it possible to reconcile their dissonances. Love's narrative and matter are freed up in the works, thanks to their spiritual, physical, sacred or profane diversities.
The exhibition also addresses the most enigmatic forms of love: self-love and mankind's fascination with its own reflection.
Monday to Sunday, from 10h to 19h (last admission: 18h30)
Warning: This exhibition contains works that may be considered sexually explicit. The Museum recommends that minors be accompanied by their legal guardians during the visit.
Credits:
Curated by Éric Corne. Works by Marina Abramović & Ulay, Chantal Akerman, Pilar Albarracín, Albuquerque Mendes, Helena Almeida, Cristina Ataíde, Omar Ba, Francis Bacon, Richard Baquié, Annette Barcelo, Mohamed Ben Slama, Louise Bourgeois, Miriam Cahn, Sophie Calle, Lourdes Castro, Marc Chagall, Daphné Chevallereau, Antoine D'Agata, John De Andrea, Jan De Maesschalck, Jeremy Deller & Cecilia Bengolea, Mattia Denisse, Marlene Dumas, Tracey Emin, Gérard Fromanger, Élisabeth Garouste, Gérard Garouste, Nan Goldin, Todd Hido, Alex Katz, William Kentridge, Bhupen Khakhar, Sanam Khatibi, Pierre Klossowski, Rémi Lange, Eugène Leroy, Claude Lévêque, Sébastien Lifshitz, Mark Manders, Annette Messager, Duane Michals, Adolphe Monticelli, Adrian Narvaez Caicedo, Shirin Neshat, Florence Obrecht & Axel Pahlavi, Gonçalo Pena, Raymond Pettibon, Marc Quer, Paula Rego, Germaine Richier, Raphaëlle Ricol, James Rielly, Éric Rondepierre, Karine Rougier, Chéri Samba, Thomas Sipp, Kiki Smith, Ernesto De Sousa, John Stezaker, Michèle Sylvander, Wolfgang Tillmans, Rosemarie Trockel, João Pedro Vale & Nuno Alexandre Ferreira, Joana Vasconcelos, Jean-Luc Verna, Kara Walker, Francesca Woodman, and Jérôme Zonder.
5 € - acesso a todo o museu (ver descontos e isenções)

Location: