Requiem for L.
Fabrizio Cassol / Alain Platel
14 march to 16 march 2019
thu: 21h; fri: 21h; sat: 19h
Culturgest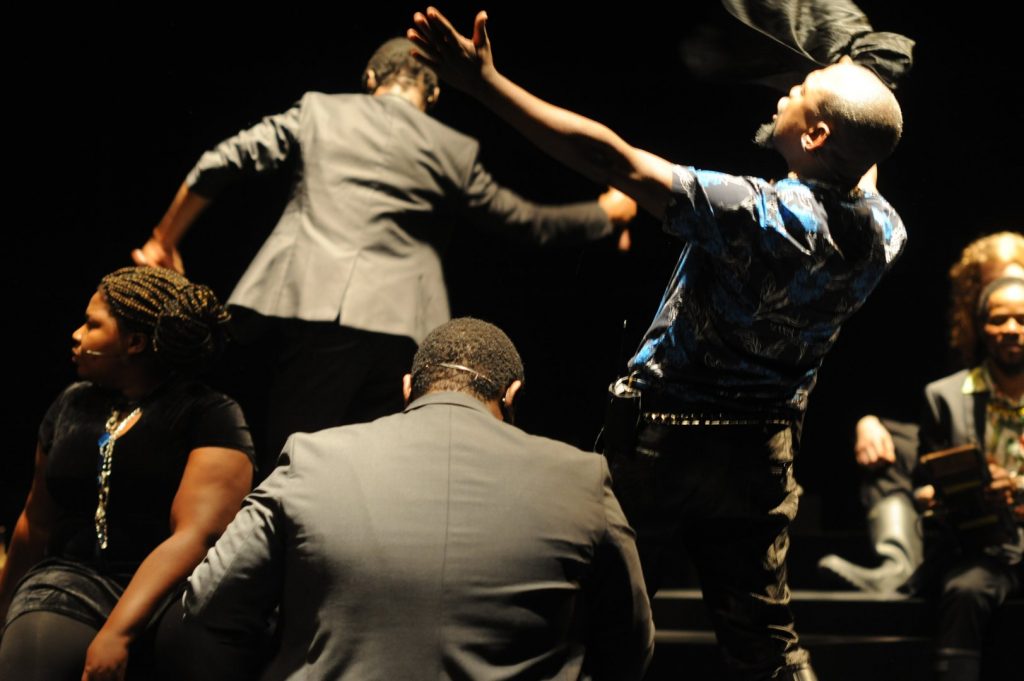 With this Requiem, Belgian composer Fabrizio Cassol – who had already reinvented classical composers in vsprs (Monteverdi), pitié! (Bach) and Macbeth (Verdi) – offers his most daring creation ever. 14 African and European musicians reinvent the composer's brilliant oeuvre, miscegenating it with their own influences: jazz, opera, and African folk music.
The vitality of the music draws a contrast with the movie of a dying woman, dominating the stage like a memento mori. In African cultures, death and mourning are not irreconcilable with life. Requiem for L. draws on this tradition to offer us a new morning ceremony, one which suspends the antithesis between ancient and modern, Western and African cultures, life and death.
Credits:
Les ballets C de la B, Marseille Festival, Berliner Festspiele. Staging: Alan Platel; Music: Fabrizio Cassol (based on WA Mozart's Requiem); Performed by: Rodriguez Vangama (electric guitar and bass), Boule Mpanya, Fredy Massamba, Russell Tshiebua (singing), Nobulumko Mngxekeza, Owen Metsileng, Stephen Diaz / Rodrigo Ferreira (lyric singing), João Barradas (accordion), Kojack Kossakamvwe (electric guitar) Niels Van Heertum (euphonium), Bouton Kalanda, Erick Ngoya, Silva Makengo (likembe), Michel Seba (percussion).
18 € - preço normal (ver descontos)

Location: