Severa The Musical
Filipe La Féria
13 march to 30 november 2019
wed: 21h30; thu: 21h30; fri: 21h30; sat: 17h, 21h30; sun: 17h
Teatro Politeama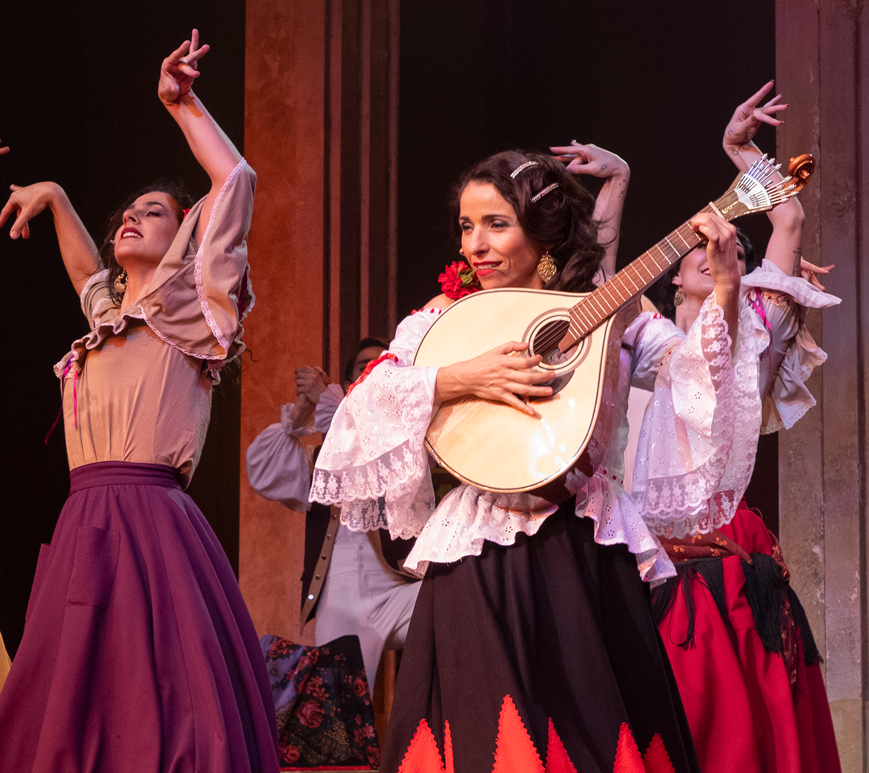 Severa The Musical will take us to the 19th century in Portugal, to bullfighting, to Mouraria taverns, to the aristocratic halls, to the war between liberals and absolutists and to the life of the creator of Fado, in a show that is glamorous, romantic, full of thrills and adventure.
This marks the return of Teatro Politeama to the great musicals and Filipe La Féria thinks this will be the best show of his life.
SEVERA – O Musical de Filipe La Féria revisita de uma forma contemporânea e surpreendente o maior mito da História do Fado: Maria Severa Onofriana (1820-1840), meretriz, cigana e cantadeira, marginal e transgressora, unanimemente considerada a criadora e fundadora do FADO. Vinda com o seu cantar das ruas e vielas, das tabernas, das esperas de touros, das casas de meia-porta, das esferas mais desfavorecidas da Lisboa oitocentista, a sua história evoca os amores do Conde Vimioso, aristocrata marialva e boémio, com a célebre cantadeira, referência e símbolo da mitologia fadista cantada em poema de fados, no Teatro, no Cinema, nas artes visuais. O mito da Severa teve origem no romance de Júlio Dantas (1901), transportado para a tela no primeiro filme sonoro português por Leitão de Barros (1930).SEVERA – O Musical transporta-nos ao século XIX em Portugal, às esperas de touros, às tabernas da Mouraria, aos salões da aristocracia, à guerra entre liberais e absolutistas e à vida da criadora do Fado, num espetáculo glamoroso, romântico e pleno de emoção e aventura.SEVERA – O Musical é a alegoria perfeita do labirinto de paixões e conflitos que marcou o Fado.SEVERA – O Musical de Filipe La FériaQuarta a Sábado às 21h30Sábado e Domingo às 17h00Reserve já o seu lugar através dos números 213 405 700 – 964 409 036 – 1820ou online: politeama.bol.pt

Posted by Teatro Politeama – Filipe La Féria on Tuesday, 19 March 2019
Espetáculo legendado em Inglês, Espanhol e Francês.
Credits:
Filipe La Feria, creator and staging; Miguel Amorim, Jorge Fernando and Filipe La Feria, lyrics and original music; Anabela, Carlos Quintas, Filipa Cardoso, Dora and others, cast.
15 € a 35 € - preço normal (ver descontos)

Location: