Slava's Snowshow
Slava Polin
28 february to 17 march 2019
thu: 21h30; fri: 21h30; sat: 16h30, 21h30; sun: 14h30, 18h30
Teatro Tivoli BBVA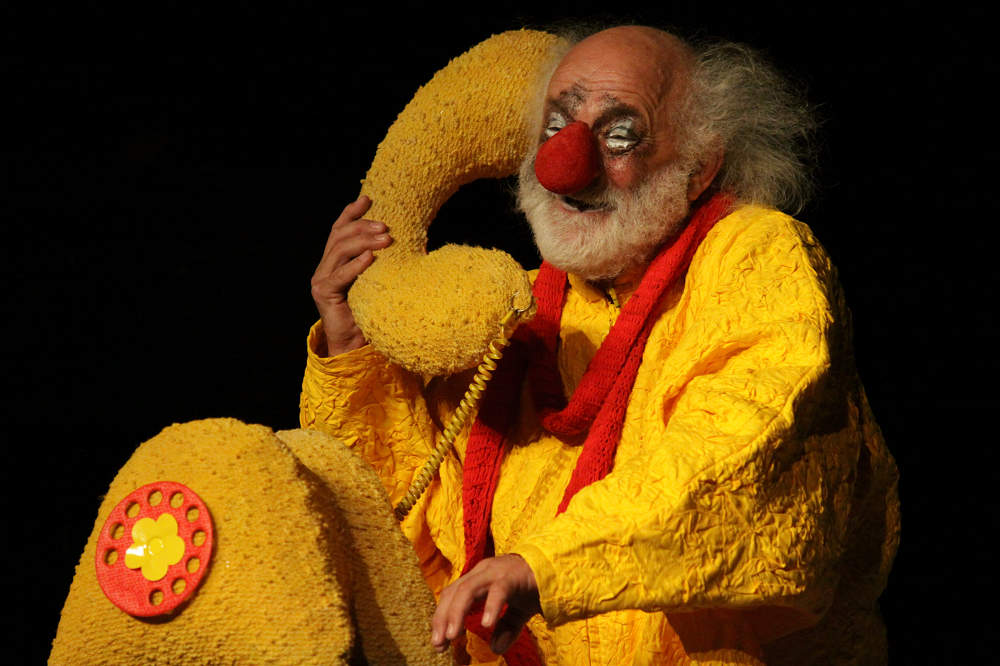 On tour for more than 25 years, the show immerses the audience in an imaginary, unique and boundless world in which a piece of paper can trigger snowstorms, and where the notion of time is entirely left behind. On this stage there is a new world waiting for each of us, a world where dreams can come true.
Slava Polin, born Vyacheslav Ivanovich Polunin – the man behind this show, which was created in 1993 -, is considered the "Russian master who saved clowning" (The Evening Standard). Born in a small Russian town, he began his career as a mime, mimicking the famous Charlie Chaplin while still in high school. He made his TV debut on New Year's Eve, as 1980 turned into 1981, with a skit from one of his greatest shows, Asisyai. From then on, his fame grew exponentially, and in 1993 he created his masterpiece – Slava's Snowshow – which made him an international star, earning him the reputation as one of the greatest performance artists in the world.
Credits:
Created and performed by Slava Polin.
15 € a 35 €

Location: