State of
Gerard & Kelly
13 april to 14 april 2019
17h00
MAAT - Museu de Arte, Arquitetura e Tecnologia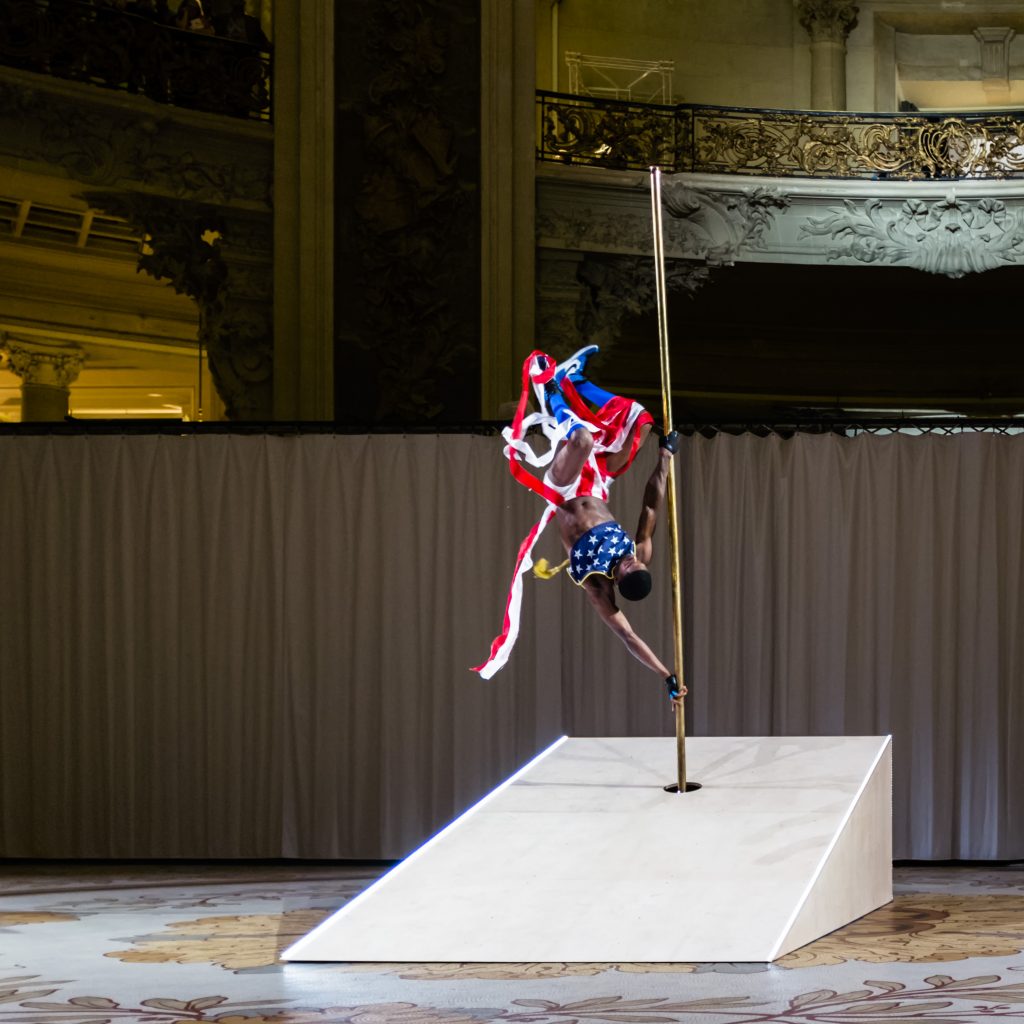 What is the political potential of pole dance? It suspends the dancer against gravity; with its support, the body can levitate for a moment. How can we suspend the history of violence based on race, class, gender and sexuality without erasing the impact of these differences on how we relate to and see each other? These are some questions raised by the Americans Gerard & Kelly, a prodigious pair of creators who interweave dance and the visual arts. Queer and minimalists, instigators of fierce institutional criticism, they reformulate the codes of the avant-garde experimental underworld in State of, a pole dance performance, presented in the immense white Sala Oval of MAAT, confronting the light of architecture with the resurgence of an obscure present.
Tickets on sale on site 1 hour before the presentation.
Maximum capacity of 400 people
Credits:
Gerard & Kelly, concept and choreography; Ryan Kelly, Forty Smooth and Quenton Stuckey, performance.
5 €

Location: