Terra Adentro
Joaquín Sorolla's Spain
7 december 2018 to 31 march 2019
running times vary
Museu Nacional de Arte Antiga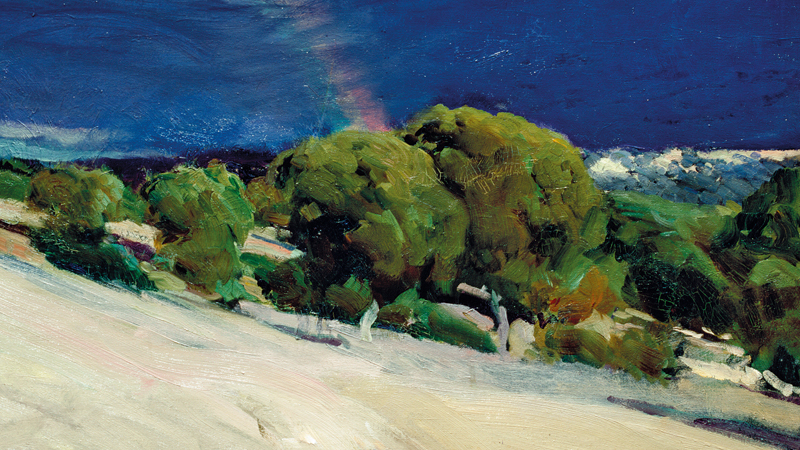 An expanded and enriched version of the 2016 exhibition ' Sorolla Tierra Adentro' in Madrid, in which Joaquin Sorolla presented new versions of the various Spanish landscapes by endowing them with a new meaning. The exhibition is dominated by the landscapes that the Spanish master of the 'open air' and 'intense light' created during his travels in Spain in the turn of the nineteenth century into the twentieth, from his native town Valencia to the Basque Country and Andalusia, as part of a cultural movement that sought a different image of the country, oblivious to the historic representation of past glories, and eventually found it in the pure landscapes of the peninsular periphery and in the open fields and monuments of La Mancha and Castile.
The selection also includes some paintings that have played a major role in defining the artist's trademark style: the seaside scenes on the beaches of Levante, with children and young vacationers playing in the summer, and fishermen working off the coast of Valencia.
Sorolla is one of the most important figures of modern European painting, yet his work remains little known in Portugal. This is an opportunity to discover a crucial part of his work, just a few months before the grand exhibition that the National Gallery in London is preparing for Spring 2019.
Tuesday to Sunday from 10 am to 6 pm
Location: