The Scarlet Letter
Nathaniel Hawthorne / Angelica Liddell
1 february to 2 february 2019
fri: 21h; sat: 19h
Teatro Nacional D. Maria II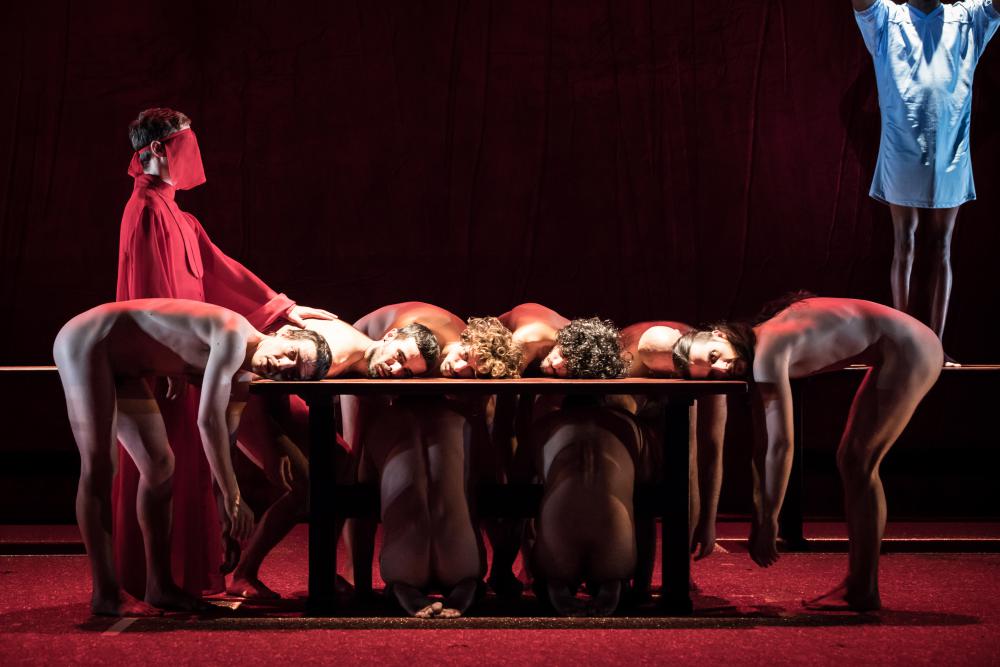 "We are the black flower of civilized society," says Nathaniel Hawthorne in The Scarlet Letter. We continue to rebel against the violence of moral hypocrisy in times of puritanism. In art we have forever lost the strength of wild nature. We have won in moralism, stupidity, and pretense. The puritanical condition does not support the obscene cause of fertilization and multiplication, it hides the genital origins of our conception and birth, it denies that the sublime feat of life and love stems from lust, from a dirty and violent movement between penises and vulvas, an irrepressible and hopelessly violent passion, and, of course, it does not tolerate the sexual roots of our joys and sorrows. How will they prevent the vagina from being the doorway to the night and the exit door into daylight? Will they destroy all stone erections with hammers? Will they be able to remember that disobedience came from the first man? Will they cancel out the lust, deviance and vices that also define and set us free? Will they censor even our dreams as degenerate, will they delete the degenerate deeds of the unconscious?
With this Scarlet Letter we plunge into the nightmares that shape us, into the need for guilt and the inability to escape, as a rebellion against health and order.
Espetáculo em espanhol e italiano com legendas em português.
Credits:
laquinandi S.L. Based on Nathaniel Hawthorne's book. Stage Director: Angelica Liddell; Actors: Angélica Liddell, Antonio L. Pedraza, Antonio Pauletta, Borja López, Daniel Matos, Eduardo Molina, Joele Anastasi, Julian Isenia, Nuno Nolasco, Sindo Puche, Tiago Costa, and Tiago Mansilha.
9 € a 16 €

Location: